Thanks for the suggestions on summer tops.  Now that I've thought about it, I've got some good ideas going.
Momawake suggested that I shorten a dress.  Not a bad thought, I think.  Chopping off the bottom half of a lot of dresses makes them look rather incomplete, but I think this Vogue dress would possibly lend itself well to such an application:
Mikhaela suggested sweetheart neckline knit tops.  Check.  I love this Simplicity pattern.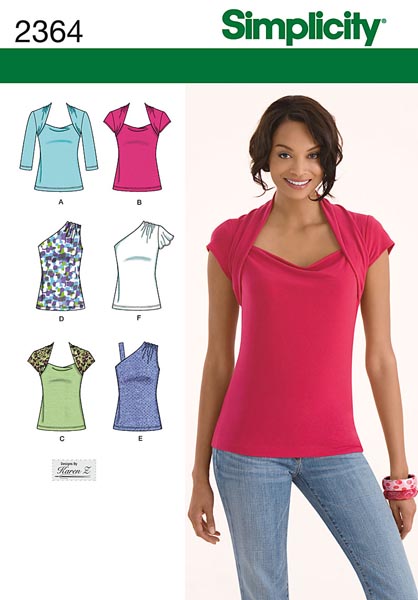 Mikhaela also got me thinking vintage with all the lovely linking to her own stash of patterns.  I found this pattern on Etsy–Ooh, I've got big plans for this one that involve a beloved Britcom.  More on that later.
And this…oops, not a top.  Focus E!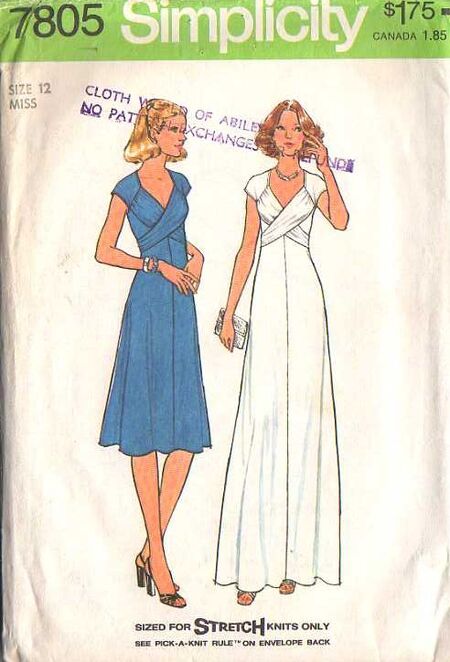 A lovely PR'er was offering her old Burdas for cheap.  I picked up 2/2007 and  found this lovely in it:
 It has gathered sleeve caps, which I hate, but they don't look too poofy, so maybe I can handle it.
Lots of dresses in this issue too, but I won't bore you.
My last pick is Burdastyle Ute.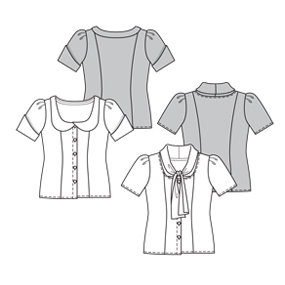 When this pattern first came out, I couldn't decide if I liked it or not.  I blame it on styling.  I love the tie-neck and the princess seams.  I think the sleeves have darts in them at the top instead of gathers, which weirds me out less.  I like the shaped sleeve bands–interesting.  The Peter Pan collar variation is fun too. 
Burdastyle users' Utes
all look great too, so why not?
Much to think about…